5 Factors to Consider When Choosing Subjects for Homeschool
I remember the feeling when we first started homeschooling our oldest. I was excited to get started… and totally paralyzed by the number of options out there. There were so many bright and shiny curricula to choose from, and I wasn't even sure where to begin. There was also the fear. I wanted so badly to do a good job as a homeschool mom. I wanted to make sure that I covered all the bases and taught my son all the things he would need to know, and I wasn't sure how to begin. Over time I've discovered what needs to be considered when choosing subjects for your homeschool. Here's what I wish someone had told me when we first started.
What should I teach?
One important thing to remember is that you don't need to teach your child everything that you want them to know in just one year. Your child will have 13 years of education (more if you include preschool and college) to learn everything. Ideally, you are raising your child to become a lifelong learner who will want to continue their education after their time in school is complete. So you do not need to teach everything this year. It is ok to have some long term goals for future years of your child's education.
Your job as a homeschool teacher is to prioritize what is most important for your child to learn right now. There are many factors to consider when making your priorities. I'll describe the most important ones in detail in this post. Clarifying your priorities will give you direction as you are choosing subjects for your homeschool.
5 Factors to Consider when Choosing Subjects for Your Homeschool
1. Legal Requirements
Many states have legal requirements for what subjects are taught in homeschool. An important place to start is to check the rules in your state. To see a list of the rules that apply to you, you can visit the Home School Legal Defense Association's website. Here you'll find an interactive map of the United States. You can click on your state to read up-to-date information about what the legal requirements are for choosing subjects for homeschool in your state.
I live in Michigan and our requirement is that we should follow an "organized educational program" that covers 9 subjects: reading, spelling, math, science, history, civics, literature, writing, and grammar. When I am choosing the curriculum for our homeschool I am careful to make sure that all of these subjects are covered. It's important that you follow the latest recommendations for your state as each state's requirements are different.
It's also important to confirm the ages for which homeschooling is required in your state. For us, school is required for ages 6 though 18. Although I have chosen to start homeschool before age 6, the legal requirements won't apply to my kids until they reach that age. You should also check out any testing requirements that your state may have. You will want to make sure that you are covering the subjects that will be included on any required state tests.
2. Grade level standards
It is also helpful as a homeschool family to be familiar with your state's grade level standards for its students. Although some families choose to homeschool just to avoid these kinds of standards, it can be wise to know what they are. Following the state standards to some degree will allow you the flexibility to switch back to a traditional school later if you need to without your child falling behind. This will also be helpful with standardized testing and college admissions.
This discussion would not be complete without at least a mention of the Common Core standards. The Common Core standards are national standards for what kids should learn in Kindergarten through 12th grade. They were developed in 2009 and they cover math and English/language arts. Although the standards were adopted by 41 states, many are starting to move away from them now. However, some states still have standardized testing requirements that are based on Common Core. In addition, college admission tests like the SAT and ACT, as well as the GED, are based on Common Core. You can read the common core standards on their website.
The Common Core standards are a source of lots of controversy within the education community and even among homeschoolers. Some families choose to homeschool so that their kids can avoid the Common Core standards, saying that schools have lowered the standards for learning and are teaching to the tests. Other families choose curricula that aligns with common core. For more information, you can check out this extensive list of homeschool curricula, and whether or not they align with Common Core.
3. Your Child's Strengths and Weaknesses
When we consider our children's strengths and weaknesses we can see where homeschooling really shines. In choosing subjects for homeschool, you have a unique opportunity to tailor your child's education to their strengths and weaknesses. In homeschooling, it is ok if your child is ahead or behind in a subject or two, because you can tweak your plans to accommodate their strengths and weaknesses. Here are some ways to do that:
– Teach an individual subject at a different grade level than others.
Some homeschool families will choose a curriculum that is at a different grade level than the one their child is currently in. This allows them to customize the difficulty in each subject to match their child's abilities. It's ok for your child to have a whole curriculum for every subject that doesn't match their grade level. It is also ok for your child to work out of different curricula for different grade levels for each subject, all within the same school year. You can also choose to supplement your curriculum with extra review, or more challenging material, to adapt it for your child's needs.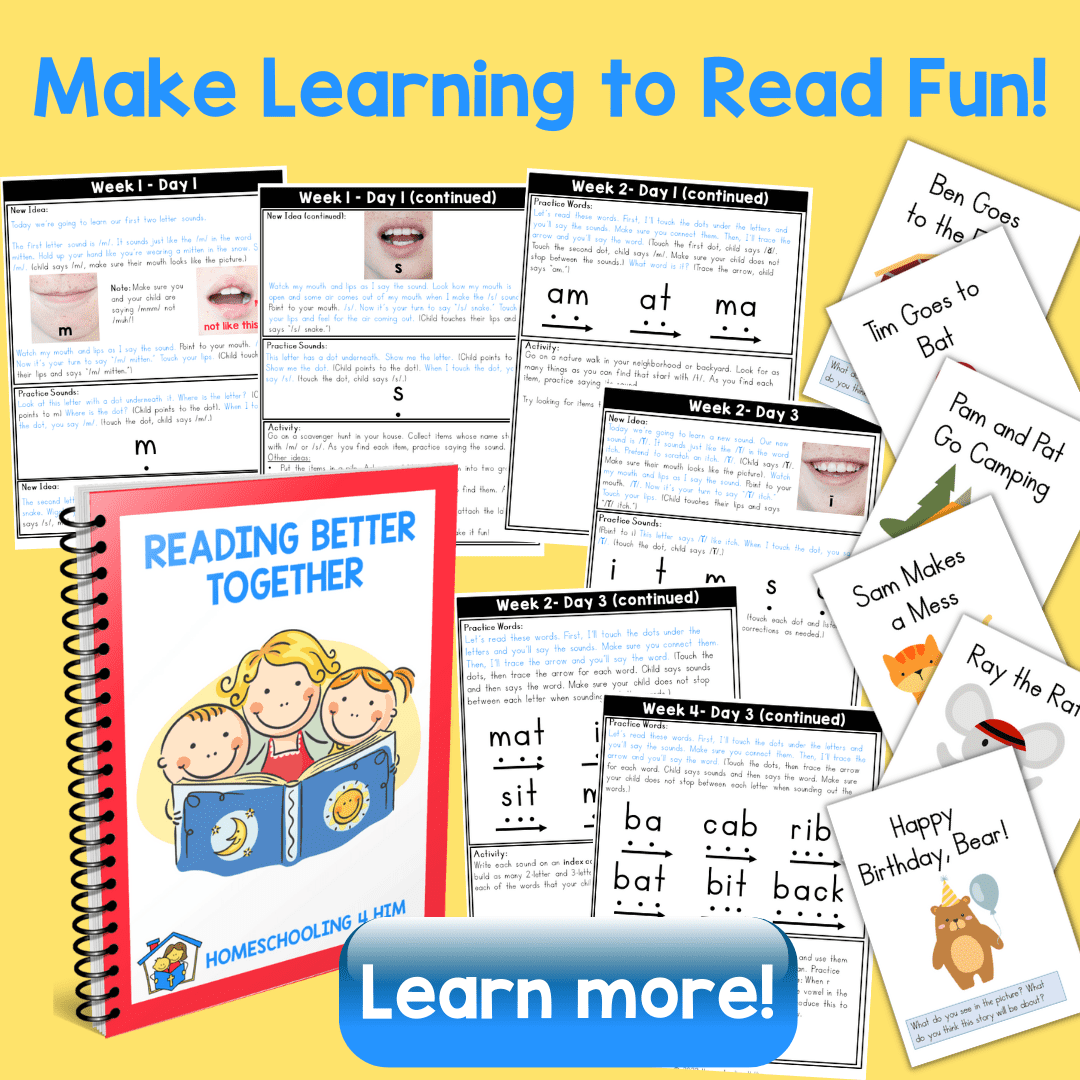 – Focus more attention and energy on subjects in which your child is behind.
Another strategy is to prioritize certain subjects and spend less time on others, depending on your child's skills. You might choose to spend extra time in your homeschool schedule on a subject in which your child struggles. You could also consider giving less emphasis to a subject that comes easily to your child, knowing that they will pick up that material on their own. Alternately, you might choose to concentrate on a subject in which your child excels. This is a great way to prepare a child for a future career by helping them to build advanced and specialized skills in an area of interest.
– Adapt your homeschool to fit your child's gifts or challenges.
The great thing about homeschooling is how flexible it is. When you are choosing subjects for homeschool, you can take into account your child's learning style and any unique challenges they have. You can choose subjects and curricula to provide the perfect amount of challenge for your child- no matter their learning level.
4. Developmental Benchmarks
Another important thing to consider is what the benchmarks say about what skills your child should be learning at their age and grade level. Benchmark lists can be helpful because they often include gross and fine motor skills, social development milestones, and other non-academic skills you might want to include in your homeschool. When looking at the list it's helpful to notice which areas your child excels in, and where they might need some extra targeted practice. You can check out a list of developmental benchmarks here.
5. Family Priorities
Although this consideration is last on this list, it really probably should be first. What subjects are important to your family? When families begin homeschooling, they often have a vision for how they would like their child's education to look. This is where you can start to make some choices that will allow you to act on that vision.
One of our family's biggest priorities is our kids' relationships with God. I want them to know and follow Him, to know and understand the Bible, and to memorize Bible verses. Because of this priority, we begin our homeschool time every day with a Bible lesson. We also weave Bible into our other subjects through intentional curriculum choices that support a Biblical worldview.
This is the time to consider what subjects are important for your family. Is it critical for you that your child complete lots of advanced work in certain subjects, to prepare them for a career in related field? Are you interested in fostering your child's passions by focusing on these areas? What are your short and long term goals for this child? Considering these things will help you make a complete list when choosing subjects for homeschool.
Choosing Subjects for Your Homeschool: What to Do Next
Once you have considered all 5 factors in choosing subjects for your homeschool, your next step is to prioritize what is most important for your child to learn right now. Remember that it's ok to skip some things or save them for another year, because your child has the entire rest of their life ahead of them to learn. If you can focus on the most important priorities, and teach your child how to learn and love learning, this year will be a success.
Now that you know what subjects you would like to focus on, your next step is choosing curriculum. Check out my curriculum reviews to learn about some of our favorites!
I have collected a list of top tips for those getting started homeschooling. This advice comes from over 60 other homeschool families, who told me what they wished they had known when they got started. I would love to share this free PDF download with you! You can check out my top homeschooling tips here!