7 Ways Homeschool Workboxes Will Improve Your Homeschool
Homeschool Workboxes are a great way to get organized, make lesson planning a breeze, and teach your kids to work independently. Here's how to set up this system in your homeschool, and how to make it work for you and your family.
I only recommend products that I use and that we love. This post contains affiliate links and I may earn a small commission when you click on the links.
Why We Love Homeschool Workboxes
Workboxes are a great way to help keep your homeschool books and supplies organized in one place in your homeschool room or dining room. They also provide a structure for planning and assigning lessons, and giving kids choices in their homeschool day.
What are Homeschool Workboxes?
Homeschool workboxes are a system of drawers, boxes, or organizers that each contain one subject or assignment for your child. They are based on a system created by Sue Patrick. We have adapted Sue Patrick's workbox system to work for our family. We use a set of 12 drawers that looks like this:
How to Choose the Perfect Homeschool Workboxes
When choosing homeschool workboxes it's really important to check the dimensions of the drawers. You will need drawers that are wide and deep enough to fit your largest book laying flat, and tall enough that you could fit a book and some papers (and ideally other items, like math manipulatives) inside. You will also want to make sure that the drawers that you choose are sturdy. Especially if you are planning to put heavy textbooks or a lot of math manipulatives inside, it can be easy for the contents of the drawer to get too heavy and for the drawer to fall out of the tracks.
Alternatives to Drawer Carts
7 Ways that Homeschool Workboxes Will Improve Your Homeschool
They will help you stay organized.
They will help keep all your homeschool supplies in one place. Things won't get lost.
You will easily be able to see which subjects have been completed and which still need to be finished.
Your child will be able to see how much work needs to be done and how much has been completed. You can also give your child choices about which box to do next. This will help decrease the amount of fights and resistance about homeschool work!
Your child will be able to work more independently, without mom's help.
They will help you be able to focus on the kids who need your help most.
They will help you plan your homeschool day easily and make sure you don't forget anything.
How We Get Organized
Right now my 2 children are sharing one set of homeschool workboxes, which we made out of a large drawer cart. Each drawer is labeled with a subject that is part of my child's homeschool day. You can easily make removable labels with a laminator and velcro stickers.
Then I load each drawer with the supplies we need for the next day. The key is to have absolutely everything there that you need for the lesson. I even put paper and a pencil in the drawer for the lessons that require it.
An alternative to this would be to put a supply caddy on top of the drawers with basic supplies like crayons, pencils, scissors and a glue stick that are just for homeschool and can be used as needed.
You can put a label or indicator on the drawers so that your child can mark that they are done.
One of the great things about kids' workboxes is that they can hold just about anything. You can put activity cards in the drawers to let kids know that it is snack time, or even put a snack in one of the drawers. We have also used a workbox activity card to let my kids know that it's time for an art project, some computer time, or playing outside. I've even included a special toy or activity in the last drawer as a fun way to keep my kids motivated.
When it is time for our homeschool day to start, we just need to grab the supplies out of one of the drawers. Then we work through the contents of each drawer.
Lesson Planning with Homeschool Workboxes
Homeschool workboxes make lesson planning really easy. When the day is done, open the drawers one at a time. You can check the finished work that's in the drawers, if you haven't already done so. Then, you can replace any materials with what will be needed for the next lesson.
When re-loading the drawers, you can add a sticky note to the front cover of the book or the top of the paper with any special directions. If you would like to do the lesson with your child, you could write that on the note- or simply leave the drawer empty except for a note that says "lesson with mom!"
If you have indicators on the drawers you can switch them back to green after you finish each drawer to help you keep track of which subjects need to be planned.
Using Homeschool Workboxes for Independent Homeschooling or Large Families
Workboxes are a great tool to help homeschoolers learn to work independently. Before the homeschool day starts, make sure that the workbox station is loaded with all the subjects you would like your child to study, and that each box has absolutely all the books, materials, and supplies your child will need to do the lesson. Include school supplies like scissors, glue, and markers as well.
Then, put a note in each box that explains what you would like your child to do. Your goal is to create assignment sheets that make it easy for your child to follow the directions, with no additional supplies needed or clarification from you. Once this prep work is done, your child should be able to work independently on the boxes.
Setting Up the Homeschool Workbox System
You will need to spend some time during the first few weeks reinforcing a few procedures to help your new system run smoothly in the long run: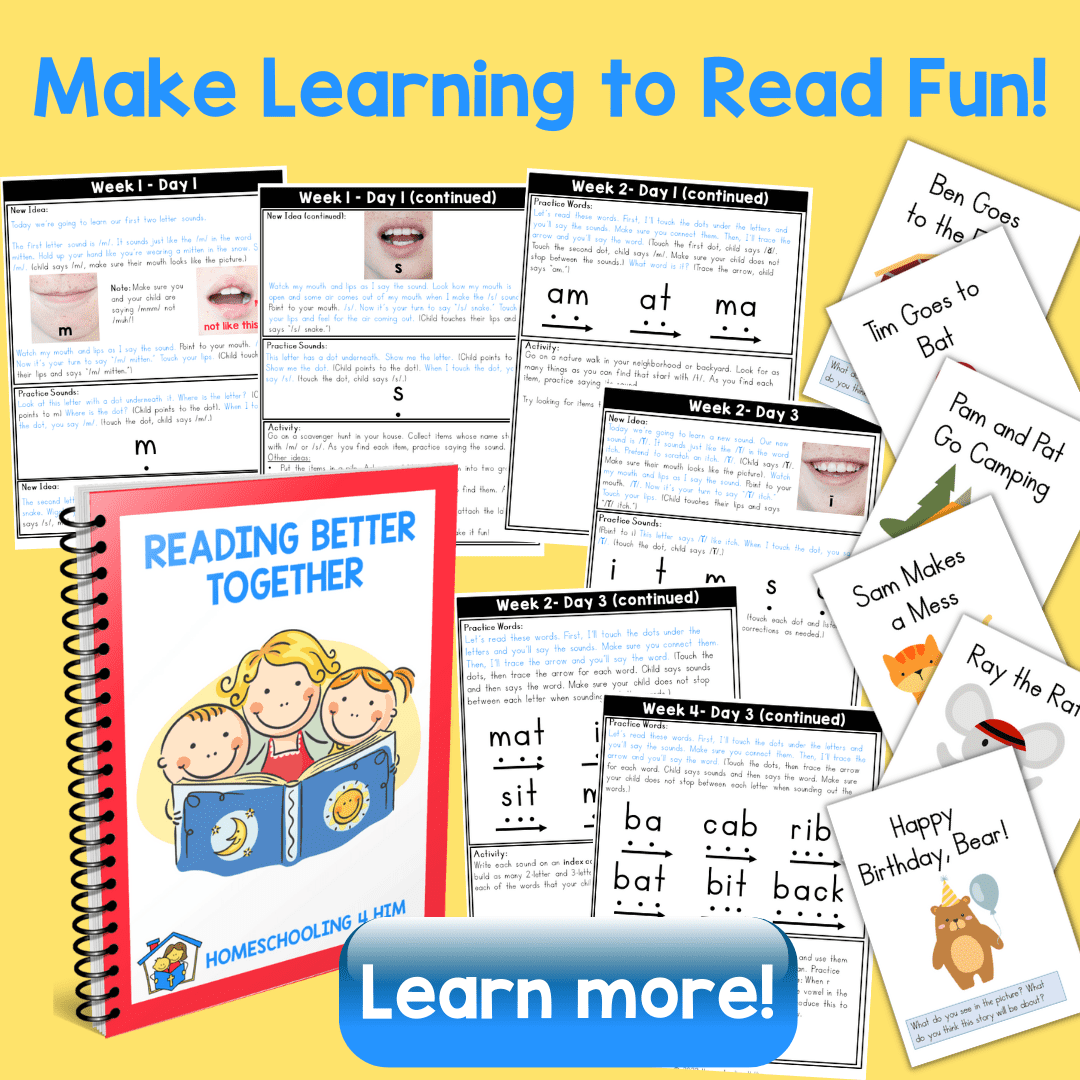 What would you like your child to do when they complete a box? Would you like them to put the materials away in the box and go on to the next one? Would you like them to check in with you so that you can correct their work? Are they free to go play when their box is finished?
What would you like your child to do if they get stuck with their lesson? Should they come find you to ask a question? Should they put the box away or set it aside and get out something else, and ask you later? If so, is there some way they can signal you that they need help with that box? Maybe a special sign to stick on the outside of the box?
What would you like your child to do when they are done with all the boxes? Note: if your child finishes their work really early, don't add more work. Let them be done. If you don't, you will take away any motivation they have to work efficiently.
Once these procedures are in place, if your kids are old enough, this system should run itself. As a homeschool mom, this makes it easier to homeschool more than one child because it gives the other kids something to work on while you are working one on one with their sibling.
Scheduling Your Homeschool Day
A great homeschool workbox hack is to use them as a visual schedule for the day.
This works especially well with the long tall drawer carts that have 10 drawers stacked on top of each other. You can organize the drawers from top to bottom in the order that you would like the subjects to be completed. Your child then works through the drawers from top to bottom at their own pace.
If you have more than one child and you are learning some of the subjects together, you can use this system for that too. Put their shared subject in each kid's 3rd drawer, for example, and they will hopefully be ready for that subject at the same time.
Creating a Visual Schedule
Some homeschool families also use a visual schedule with their homeschool workbox organizational system to help kids keep track of what subjects have been completed, and what work still needs to be completed.
You could use sticky Velcro dots to attach the label to the outside of each box. Then, make a large schedule for the wall where the labels can be taken off the boxes and attached as each subject is completed.
On the schedule you can add things that won't fit in the boxes, like lunch or a break to play outside. You could also make labels to attach to the drawers that say "work with mom" for lessons that you would like to do together.

Using Homeschool Workboxes for Older Students
A variation on this plan that you could try for older students would be to plan their lessons for an entire week, and load the drawer with the week's books and supplies. Then, make a checklist of which lessons to complete in what order for each subject.
Choose a time weekly to lesson plan, like on Sunday evenings. This makes planning easier. It also gives your child even more responsibility to stay organized and get their lessons done independently.
Using Workboxes for Younger Siblings
The homeschool workbox method is a great tool to help keep younger children entertained during homeschool time. You can load some special work boxes for younger kids with educational toys, fun crafts or activities. The key is to have some special things that they only do during homeschool time, and to change them out often to keep them fresh.
Last year, I took an hour during a weekend to brainstorm and assemble a bunch of activities that my toddler loves. I didn't need to make a lot of activities- 10 activities are enough to be rotated so that there are 2 new activities to choose from every day for a week.
What We Put in Our Homeschool Workboxes
We have a 12 drawer organizer like this one that we use for our homeschool workbox system.
Workboxes for Kindergarten
The top 8 drawers are for my kindergartener. Each drawer has one subject that we are studying:
Our math drawer has his Singapore Math books, an individual sized whiteboard and marker that we use for math work, and a deck of cards that we are using for our current side project: Addition Facts that Stick.
In our language arts drawer, we have our textbook and workbook for our language program, plus the read aloud book that we're using for this week's lessons.
Our read aloud drawer has a chapter book that we are reading. Right now, it's Winnie the Pooh.
Our Bible drawer has our preschool Bible that we are reading through together. We'll add his AWANA book once AWANA starts back up again so we can memorize his verses together.
Our science drawer has his science book with a bookmark so we know which lesson we'll be doing next. This book requires a lot of extra supplies for experiments, so I have a separate plastic bin that I keep experiment supplies in. I usually go through the book about once a month, check out the upcoming experiments, gather supplies, and add the things I don't have to my shopping list or Amazon Prime order. I've found that if I wait until the day of the experiment to start looking for the supplies, invariably we end up not having what we need and not doing science.
Our social studies drawer has our history reading book. It also has a small flag because we are studying the American flag. I'll add an atlas when we get to the next chapter about maps.
Our music drawer has the CD that we are listening to right now and a book to remind me which activities go with which songs.
Our handwriting drawer has our Handwriting without Tears book and his box of triangular crayons. I also put his younger sister's coloring book and crayons in the box, because she always wants to color while older brother works on his handwriting.
Workboxes for Toddlers
The bottom 4 drawers are for my younger toddler. The activities in the drawers vary depending on the day. Here are the kinds of things I like to put inside:
Do you use homeschool workboxes to help you organize your homeschool? What do you think about them? Feel free to leave a comment below!