135 Best Homeschool YouTube Channels
One of our favorite ways to supplement our homeschool curriculum is with a video or two from YouTube. Check out this roundup of some of the best homeschool YouTube channels to find some inspiration for your next homeschool lesson. All these YouTube channels come recommended by other homeschool moms. (But remember, I can't control the content on the internet, so please preview the videos first and watch with your child!)
How to Use YouTube Channels in Your Homeschool
There are so many ways that homeschool families can use the information on YouTube to support their homeschooling efforts! YouTube is a fantastic free resource for homeschoolers! Consider these creative ways to enhance your homeschool efforts with YouTube.
Supplement Your Current Curriculum
Although it is difficult to use YouTube channels as a stand alone homeschool curriculum, videos from YouTube can be a great addition or supplement to your homeschool. Parents can take a few minutes to find videos that cover the same topics kids will be studying. YouTube videos can be used to reinforce and review concepts that kids have learned. Kids often learn new information better when they are exposed to the same information lots of different times, and in different ways. YouTube videos can be a great way to help kids get that extra exposure.
Explain a Difficult Concept
No matter how good of a teacher you are, sometimes your kids just won't understand what you are explaining to them. In these cases it can be helpful to hear an explanation from someone else. YouTube is a fantastic resource for this! There are a variety of YouTube channels, especially in math and science, that provide simple explanations for challenging concepts. This can be especially helpful for visual learners as the visuals in the video may help them understand better.
Encourage Independent Learning
YouTube videos can be a great way to encourage kids to learn independently. Parents can create a playlist of prescreened videos for their kids to watch on their own. Kids can take notes about what they are learning, or discuss the videos together after they are finished watching. Remember that it's important to prescreen videos and keep an eye on kids while they are using YouTube for safety reasons.
YouTube can be really helpful for parents who are homeschooling multiple kids of different ages. With a little advanced planning, parents can use YouTube to create independent lessons for kids to do. Parents can give a child a prescreened YouTube video or playlist to watch while they work one-on-one with another child. This is a great way to keep kids on-task and learning while helping their siblings.
Turn Waiting Into a Learning Experience
Homeschool YouTube channels are a fantastic way to add in some extra learning while waiting in line or in a waiting room, talking on the phone, or driving in the car. It helps to have a playlist created and saved so that when you find yourself with extra time on your hands, you can pull out some videos for even more learning.
Using YouTube Safely While Homeschooling
Although YouTube is a fantastic resource, unfortunately, there are dangers to be aware of as well. Here are some ways to keep your child safe while using homeschol YouTube channels for your homeschooling.
Prescreen the Content
One of the most important things to remember when using YouTube for homeschooling is to watch every video all the way through before sharing it with your child. There is no other way to know for sure that the content is safe, and that it aligns with your family's beliefs and worldview.
This process can be time consuming, so I like to use the Increase Playback Speed feature to watch the videos in fast forward mode. YouTube will allow you to speed up any video to watch it up to twice as fast- which will allow you to preview the videos in half the time! Here's how:
Open the settings menu. This is the little gear icon in the bottom right corner of the video on desktop, or the three dots icon in the top right corner of the video on mobile.
Tap "Playback Speed." This will open the playback speed options, so that you can speed up or slow down the speed that the video plays.
Tap the speed you would like. You can speed up the video up to 2x speed, or slow down the video down to .25x speed.
Turn on Restricted Mode
YouTube provides a built in filter that will prevent kids from being able to search for or watch videos or channels that have been labeled as age restricted. This filter isn't perfect, but it's a great extra safety step when kids will be using YouTube channels. Here's how:
How to Organize Your Favorite Homeschool YouTube Channels
This list contains a lot of fantastic resources for homeschooling with YouTube. But, it can be tricky to keep track of which channels and videos you want to make sure that your kids see. Try these tips to make organizing your finds easier:
Subscribe to Your Favorite Channels
Below each video there is a subscribe button. You can click this button to subscribe to the channel. When you do this, the channel will be added to your subscriptions list and you will see new videos from that channel in that list. In addition, if your notifications are turned on, you will get notifications when the channel posts new videos. This is also a great way to support the creators who made the videos!
Make a Playlist of Your Favorite Videos
YouTube makes it easy to add videos to a customized playlist! This is a great way to keep track of which videos you still need to preview, or to organize videos by subject or by child. All you need to do is click the save button below the video that you want to add. Keep in mind that videos that are marked by the creator as "made for kids" can not be saved to playlists.
135 Best Homeschool YouTube Channels
Help for Homeschool Moms
Ader Family Homeschool– tons of picture book read alouds and more
Bright Ideas Press– homeschool tips and curriculum reviews
Common Life– homeschool tips and advice about a variety of topics
Fun Hands on Learning– activity ideas for toddlers and preschoolers
Grace and Grit– curriculum reviews, especially The Good and The Beautiful, and homeschool tips
Homeschool On– curriculum, reviews and tips
Homeschool on the Hill– curriculum reviews and tips
Hopscotch– songs about math, science, reading and more
HSLDA– a great resource for how to homeschool legally in the United States
Ingrid Chronicles– a homeschool mom who shares about homeschooling, motherhood, faith, and more
Living Montessori Now– how to set up Montessori lessons in your homeschool
Momma Schmooze Homeschool Reviews– book and curriculum reviews
Pepper and Pine– unit studies, Waldorf, homeschool tips, and more
Rooted in Rest– homeschool day in the life, curriculum reviews, and recipes
There's No Place Like Home– homeschool FAQs, focused on unschooling and deschooling
General/Multiple Subjects
Crash Course– Educational video series and courses about a variety of topics
Free School– Kid friendly videos about art, music, literature, and science
Have Fun Teaching– Reading and math videos for preschool and elementary aged kids
Homeschool Pop– Fun learning videos for elementary school aged kids about a variety of topics
Jack Hartmann Kids Music Channel– Educational music videos for preschoolers
Jam Campus– Educational music videos about a wide variety of topics
Khan Academy– A huge variety of educational videos for students of all ages
Kids Learning Tube– A wide variety of animated videos including lots of geography resources
Meet Arnold– Animated videos answer lots of hypothetical questions you never knew to ask
Mental Floss– Trivia videos about history, science, and more
Mr. DeMaio– Funny educational videos for kids created by a teacher
National Geographic– Science and exploration clips and videos from the National Geographic channel
National Geographic Kids– Science and geography videos made just for kids
Netflix Jr– Clips and full episodes from educational kids Netflix shows
PBS Kids– Watch full episodes and clips of PBS kids shows
Peekaboo Kidz– "What if" videos and preschool learning videos
Professor Dave Explains– Mostly upper level science videos, but a variety of other topics are also included
Smithsonian Channel– Clips and episodes about science, history, and more
Socratica– videos about a variety of topics in math, science, and the arts
Teaching Independent Learners– animated lessons for elementary aged kids
Ted-Ed– Animated educational videos about a variety of topics
You might also like: How to use ABCmouse Free for Homeschool
Art
5-Minute Crafts– DIYs, craft projects, and recipes
Art for Kids Hub– draw along with the tutorials, lots of fun things to draw!
Createful Kids– drawing and art lessons with fun topics for kids
Bob Ross– Episodes of The Joy of Painting from 1973-1984
Doodle Academy– drawing and art lessons and biographies of famous artists
Jazza– challenges and drawing lessons make art fun
Red Ted Art– arts and crafts tutorials for kids of all ages
Smithsonian American Art Museum– information on the art and artists in the museum's collection
The Art of Aaron Blaise– a Disney animator shows how it is done
Wow Art– project ideas that you can make in 30 minutes, using common household items
Yo Kidz– tutorials for how to draw a variety of different animals and objects
You Are an Artist– Nana's chalk pastel lessons
Bible
Beginners Bible– full length animated Bible stories from The Beginners Bible
Bible Project– a variety of animated videos about the Bible
Bible Stories for Kids– an older channel, animated stories from the Old Testament
Holy Tales– animated Bible stories and songs for kids
PursueGOD Video– what the Bible says about a wide variety of topics
Sharefaith Kids– animated Sunday school lessons and Bible stories
Ten Minute Bible Hour– short videos about specific books and the Bible itself
Veggie Tales Official– life lessons and Bible stories from everyone's favorite vegetables
Cooking
Amber Kelley– recipes and ideas from the winner of Food Network Star Kids
Food Network– Cooking demos and clips from Food Network episodes
Messy Hands– kids cooking demos and recipe ideas
Rosanna Pansino– nerdy nummies recipes and tutorials
Geography and Culture
Darron Gedge's Geography Channel– in depth videos perfect for older students
Geography Now– profiles for every country in the world
Travel Kids– an older channel with videos for kids highlighting landmarks in different countries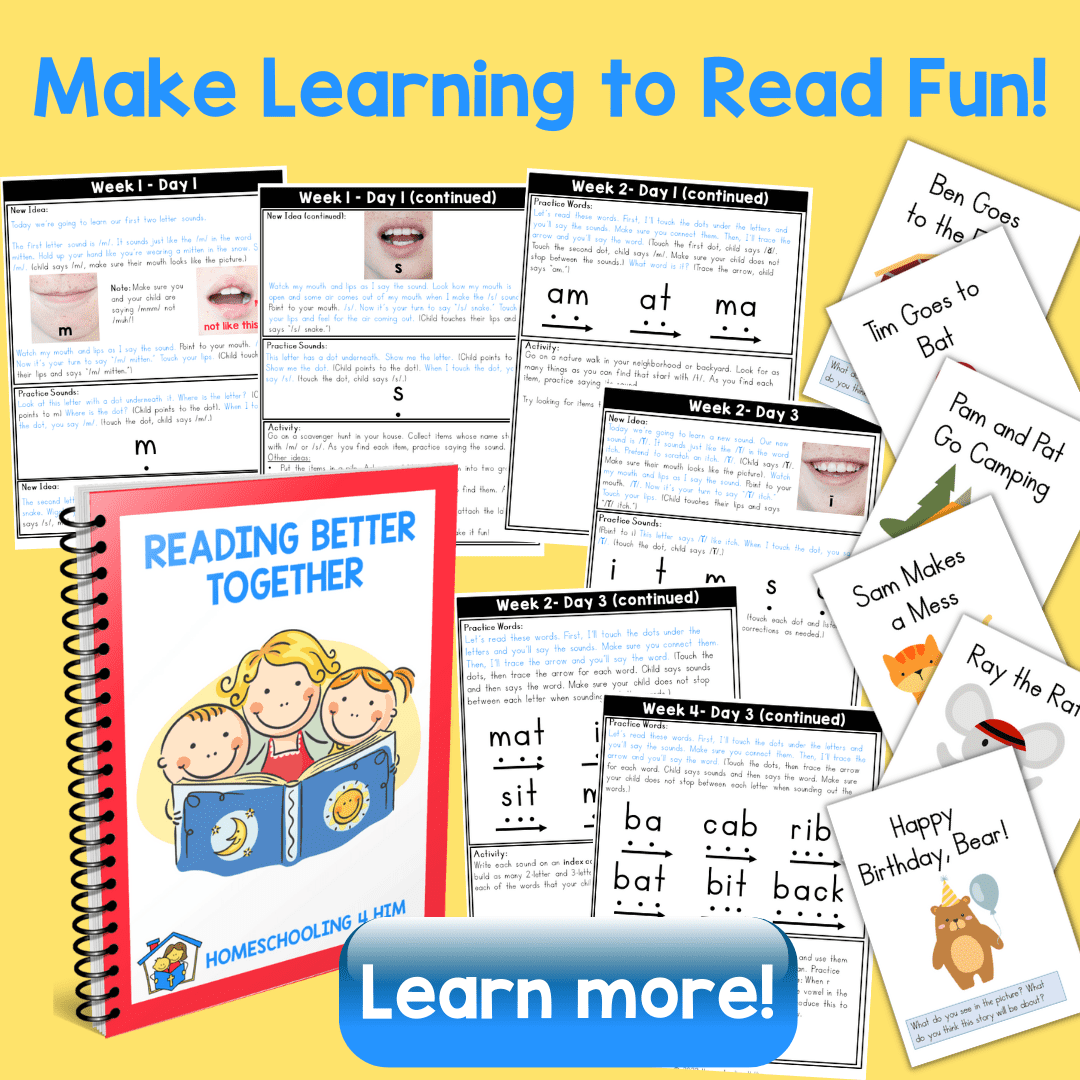 History
A Kid Explains History– Major events explained (with humor) by a 12 year old
Emperor Tigerstar– Map animations for major events in history
History Channel– Clips from shows on the History channel
History Matters– Answers to questions about world history for high school students
Kings and Generals– Animated historical documentaries about major wars and other topics
Liberty's Kids– Full episodes of the animated series
Mr. Betts Class– Funny video clips and song parodies about a variety of historical events
Ollie Bye– Animated world history videos
OverSimplified– Historical events explained and simplified
Suibhne– Animated histories of various world countries
The History Guy– Interesting forgotten history story clips
Timeline– Full length history documentaries and series from PBS, Discovery, the BBC, and more
What If Alt Hist– How history could have been different in a variety of scenarios
Lego
Astonishing Studios– Real working vending machines and robots made with Legos
Lego– Official YouTube channel for the brand
Math
3 Blue, 1 Brown– videos about probability, numbers, and advanced math concepts
CTCMath– tutorials for kids using the CTC Math program
Mashup Math– simple explanations of concepts for kids in elementary through high school
Math & Learning Videos 4 Kids– videos cover common core math concepts from preschool through 6th grade
Mathantics– fun explanations for a variety of math concepts
Math Mammoth– explanations for a wide variety of elementary and middle school math concepts
Mathologer– simple explanations of some really challenging math concepts
Numberphile– A variety of videos all about numbers
Professor Leonard– Full length video lessons about algebra, statistics, and calculus
Vihart– Fun videos about a variety of math topics
WOWmath– videos for high schoolers studying Algebra I and II, Integrated math 3, and AP Calculus AB
Music
Hoffman Academy– Online piano lessons for beginners
Music Theory Guy– Simple explanations for a variety of music theory topics
Philharmonia Orchestra, London, UK– Performances from the orchestra
Simplified Guitar– Guitar lessons for beginners
Sound Field– Musicians, music history, and interesting facts
Sydney Opera House– Videos of live performances, including many for kids
Philosophy
60 Second Philosophy– short clips explaining a variety of topics in philosophy
Physical Education
Cosmic Kids Yoga– yoga videos with fun themes for kids
Debbie Doo Kids TV– music and dance videos
GoNoodle– videos to get kids dancing and moving along
Little Sports– workout videos for kids with exercises targeting specific muscle groups
Move to Learn MS– dance videos with academic content for kids in preschool through high school
The PE Specialist– tips for teaching PE to kids
PE with Mr. G– activity ideas for kids
Reading
Alphablocks– this British series features alphabet letters having a variety of adventures
ELF Kids– fun animated videos for preschoolers
Nessy– phonics, reading, spelling rules, and more
Super Simple ABCs– songs and rhymes to help kids learn their letters
Word World– weekly episodes and clips to help preschoolers learn to read new words
You might also like: Speech Blubs Speech Therapy App Review
Science- Animals
Animal Planet– episodes and clips from Animal Planet shows
Australia Zoo– animal videos from the Irwin family
BBC Earth– a huge variety of animal and nature videos and documentaries
Brave Wilderness- close encounters with dangerous animals
Peterson Field Guides– videos and sounds of North American birds
Science- General
Crash Course Kids– animated 5th grade science videos about a variety of topics
Deep Look– a PBS series magnifying things that are small
Finding Stuff Out– answers to questions kids have always wondered about
HooplaKidz Lab– science experiment demos and that you can do at home
How It's Made– Clips from the TV series that show how different products are manufactured
Kids Science– science and technology how to videos and experiment demos
Life Noggin– animated videos that answer a variety of hypothetical "What if?' questions
Mark Rober– answers to all the random things you didn't know you were wondering about
Minute Earth– short explanations on a variety of topics, with playlists by branch of science *secular worldview*
Minute Physics– quick doodle videos explaining a variety of physics topics. *secular worldview*
Periodic Videos– cool chemistry videos for every element on the Periodic table
Physics Girl– experiments, demos, and discoveries all about physics
Science Sparks– creative ways to make science fun for kids
SciShow– facts and FAQs about a variety of interesting topics
SciShow Kids– answers to all the "why" questions, plus science experiments to try
Sick Science– science experiment demo videos from Steve Spangler
Smarter Every Day– science videos exploring a variety of interesting topics
The Slow Mo Guys– slow motion videos of all sorts of interesting actions
Veritasium– science videos sharing the truth about all sorts of random questions
What's Inside– cutting up just about everything to see what's inside
WhizKidScience– easy science experiments that you can do at home, presented by a 14 year old kid
Writing
Brave Writer– Homeschool and writing tips from a homeschool writing curriculum
EssayPro– Tutorials and guides for how to write a wide variety of different kinds of papers and essays
Homeschool Humor YouTube Channels
After School Program– funny parody videos about a range of topics, including homeschooling
Check out my other homeschool curriculum reviews!