Teach by Dennis DiNoia Review
As a homeschool mom and a former public school teacher, I know how important it is to help my kids become adults who want to learn on their own, and who know how to do so. However, it can be easy as a homeschool parent to get so focused on finishing the day's plans in the curriculum that I forget the long-term vision. That's why I was so excited to discover the book Teach: Creating Independently Responsible Learners by Dennis DiNoia. This book is an excellent read for homeschool parents or for anyone who wants to raise a child who learns on their own.
I received compensation and a copy of Teach: Creating Independently Responsible Learners in exchange for my honest review, but all the opinions in this post are my own. This post may contain affiliate links and I may earn a small commission for purchases made through those links.
Teach: Creating Independently Responsible Learners
Teach- Creating Independently Responsible Learners is a new book written by Dennis DiNoia. In the book, he helps parents learn how to raise kids who love learning and who can learn independently. The book also includes sections that are written directly to students.
The book is full of encouragement and inspiration for homeschool parents who are deep in the trenches of homeschooling. It also includes a lot of practical ideas that will help kids learn to be better test-takers, take responsibility for their own answers, and solve problems.
About the Book
Teach: Creating Independently Responsible Learners is a 136-page book, available in paperback or e-reader versions.
The book is a relatively quick read, with plenty of engaging stories and examples included throughout. An audiobook version is also available for busy parents who would prefer to listen on the go.
Topics Covered
The book is broken up into 10 short chapters, plus a bonus chapter. It covers topics such as:
Independently Responsible Learners: Strategies for helping kids take responsibility for their own learning, including checking their own work, discovering the answers to questions on their own, and presenting their learning to others.
Test Taking: Strategies for success including test prep, solving word problems by finding the question first, and teaching the material to someone else.
The Role of the Student: Tips for discovering learning styles and career choices, as well as learning more through group work.
The Role of the Parent: How to transition from being a parent to a coach.
Dennis DiNoia
The author of the book, Dennis DiNoia, has over 30 years of experience in education including experience both in the public school system and working with homeschool students. He also has a M.A. in Education from the University of South Florida.
Dennis is known for his homeschool math courses in the Mr. D Math Program, where he teaches both live classes and on-demand curriculum for middle and high school students. His online curriculum includes a unique approach to video-based classes through math videos that help kids develop math skills and understand math concepts in depth. Mr. D also offers classes in other subjects including college and career readiness, study skills, and sign language.
Read reviews of Teach- Creating Independently Responsible Learners on Amazon here.
Reasons to Read Teach by Dennis DiNoia
I am so glad that I read Teach and I would highly recommend this book to any homeschool parent. Here are a few reasons why you'll want to pick up this book for yourself.
Cast a Vision
As homeschool parents who are choosing not to enroll our children in public schools, we often have very different goals for our kids. However, Dennis points out in the book that raising a child who is independently responsible is an important goal that parents share.
Dennis has a deep passion that every young person will develop the ability to become independently responsible for their own learning, and this book includes lots of practical ways to develop these skills in our kids.
As a homeschool parent, it is so easy to get distracted by the business of everyday life. I tend to focus only on the skills I am teaching today and not on the larger goal of raising an independently responsible adult.
I love the way this book consistently draws my focus out of the weeds and back to the important goals that I have for my children. When I focus on the goal, my priorities shift and my lessons look different too. And, the book comes through with the practical strategies I need to be able to implement this change as well.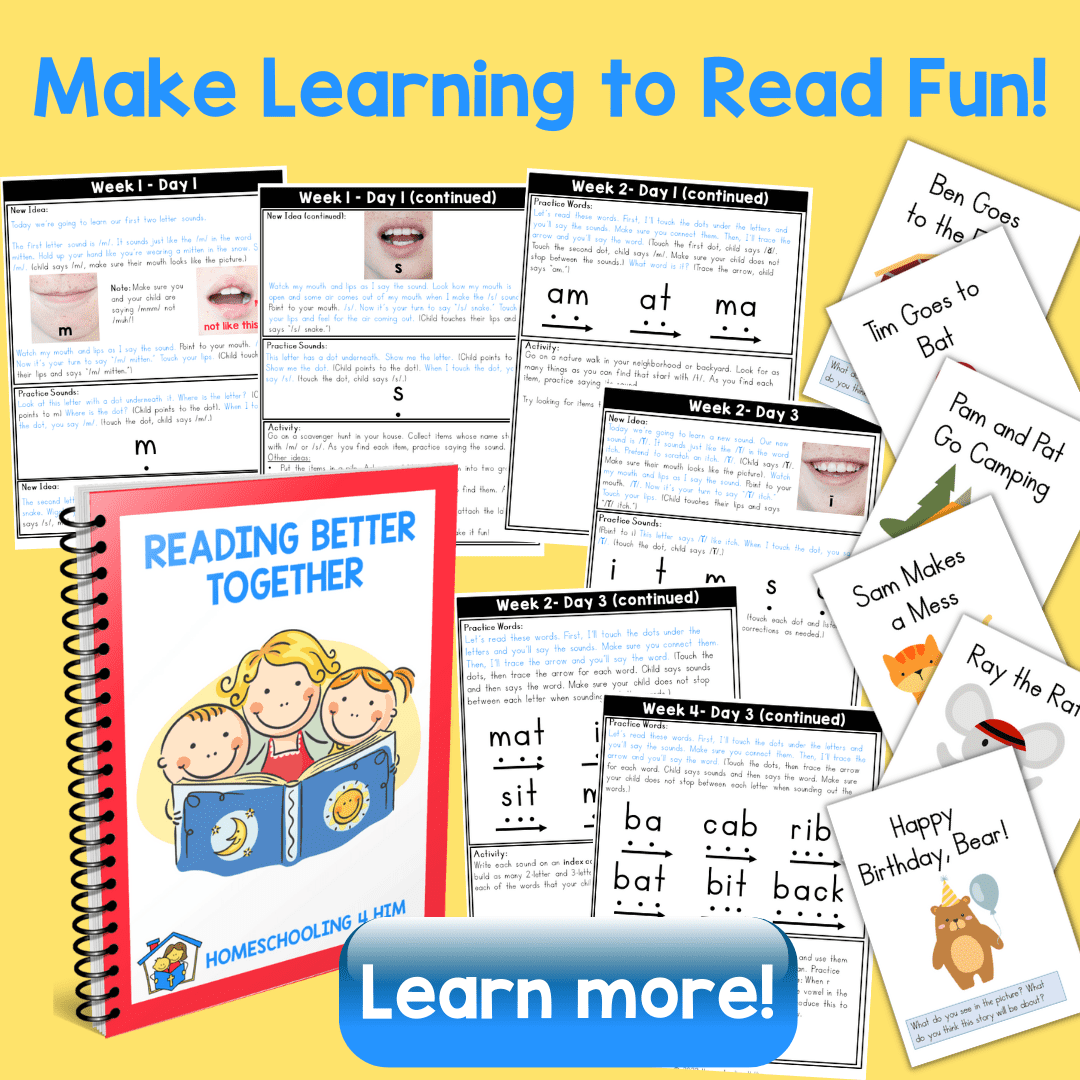 Practical Strategies
One of my favorite things about Teach- Creating Independently Responsible Learners is that Dennis doesn't just cast a vision. This book also includes practical strategies that homeschool parents can use to help their kids become independently responsible.
One of my favorite practical strategies was the different approaches to test-taking and problem solving, specifically word problems. In the book, Dennis suggests that kids should start solving a word problem by looking for the question that is being asked. Once they have identified the question, then they can go back and read the problem to look for clues that will help them solve it.
I love this strategy because it gives kids a purpose for reading the problem. It also helps to eliminate the confusion that often comes when a young person reads the whole problem first and then struggles to find the question.
The book is full of simple test preparation tips like this one. While these skills will certainly be helpful in higher-level math classes, strong test-taking skills are a great life skill for students in a world that often depends on standardized test scores.
A Quick Read
As a busy homeschool parent, I appreciated the fact that this book is a quick and interesting read. The text is broken up into short chapters that focus on a variety of topics all designed to challenge the way parents think about their kids, education, and raising an independent learner.
The book consistently challenged my thinking with new concepts and ideas that encouraged me to think outside of the box about what my kids' education could look like.
Interesting
I also appreciated how fun and interesting this book was to read. The book is written in a casual conversational style. I felt like Dennis was speaking personally to me in his own language as I read the book.
I love that the book includes lots of personal stories from Dennis' extensive experience as a Florida state certified secondary mathematics teacher, and also a homeschool parent. These stories helped me connect with the information that was being presented and remember it more deeply than I would have been able to otherwise.
Audiobook Version
If you are a parent who prefers to listen to books on the go like I do, the audiobook version of Teach is a great resource. The audiobook is available through Audible on Amazon. It is also available for free on the A+ Parents Podcast.
The A+ Parents Podcast is created by Dennis DiNoia, who is also known as Mr. D. On this homeschool parent podcast, Dennis interviews parents and students as well as homeschool influencers and leaders of homeschool organizations. They discuss a variety of topics including raising independently responsible learners.
I am so glad that I had access to both the book and the audiobook version of Teach. I listened to the audiobook version first to get an overview of the book and all the topics presented. Then, I went back and re-read the book at my own pace so that I could highlight and underline the parts I wanted to remember the most.
Learn more and get the Teach audiobook on Audible here.
Written for Students Too
One of the things that makes Teach unique is that the book is written for both parents and students. Most books about homeschooling are written only for parents, to help them become better teachers for their kids. But, large sections of this book are written to be read either by parents or by students themselves.
I love that this is a book that I can share with my kids. I have often found that my kids will be more open to learning new concepts when they hear them over and over again from more than one source. I love that this book is another source to help my kids understand the importance of being independently responsible for their own learning from a young age.
Bonus Chapter: Goal Setting
Teach ends with a bonus chapter for students or parents about goal setting. Dennis explains not only how to choose goals but also how to change our thoughts and actions to make them happen.
This chapter is a valuable resource for students who are trying to figure out what career they would like to have as adults.
Get Teach for Yourself
I would highly recommend Teach to all homeschool parents. This book is also perfect for anyone who wants to raise a child who loves learning and is an independently responsible learner as an adult.
Learn more about Teach- Creating Independently Responsible Learners and get your own copy on Amazon here.