20 Best Groundhog Day Books for Preschoolers
My kids love to celebrate Groundhog Day! They think it's so much fun to watch and see if the groundhog sees his shadow. We always try to choose a few fun books about the holiday to make the celebration even more special. Here are some of our favorite Groundhog Day books for preschoolers. Print the list to take to the library or click on the title or the cover of any of the books to find them on Amazon.
This post contains affiliate links and I may earn a small commission when you click on the links.
Fun Facts about Groundhog Day
Groundhog Day is celebrated every year on February 2nd. On that day, people use a groundhog to try to predict the weather and the change of the seasons.
If the groundhog sees his shadow, people believe there will be 6 more weeks of winter. If he does not see his shadow, people believe there will be an early spring.
In Pennsylvania, Punxsutawney Phil is a famous groundhog who predicts the weather.
Make sure you check out my post about the best Valentine's Day Books for Preschoolers too!
Groundhog Day Picture Books
Groundhog is tired of predicting the weather, and never getting asked about himself, so he decides to take a vacation and return the following year. What will happen when the town tries to fill in with another animal? Can anyone else predict the weather like groundhog can? The funny and engaging story makes this my kids' favorite book about Groundhog Day every year!
In this sweet picture book, the animals are having a Valentine's Day party. But, they are worried that if Groundhog sees his shadow, he will return to his hole for six more weeks of winter and miss the fun. This is a great book with a special message about helping out a friend in need for young kids.
This book tells the story of a class who is preparing for Groundhog Day to arrive. Will the groundhog see his shadow at the end of this book? Rhyming text and fun illustrations make this a great addition to any preschooler's library.
In this adorable book, Phil the groundhog has a fight with his shadow. The shadow decides that Phil isn't adventurous enough, and takes off to explore the world on his own. How will Phil get his shadow back in time for Groundhog's Day? This is a cute story that young students will love to read again and again.
This creative book tells the story of Brownie, who wakes up to a cold winter day- and a hungry fox who wants to eat her for lunch! What will Brownie do? This book has beautiful illustrations and a fun storyline, and is the perfect addition to your Groundhog's Day lesson plans.
It is the day after Groundhog Day and groundhog is tired of people only appreciating him for his shadow. With the help of a few of his fans, this proud groundhog decides to tell everyone what else is special about him. This book is a fun look at facts about groundhogs that will have early readers begging to read again and again.
Related Post: Homeschooling Preschool Ultimate Guide
This hilarious picture book tells the story of a sleepy groundhog who doesn't want to wake up to forecast the weather on Groundhog's Day. Will he discover that he has an important job to do in the town of Punxsutawney, or will he sleep through the holiday?
In this book, Groundhog isn't feeling well and Dr. Owl tells him to stay home and rest. He decides to ask an animal friend to fill in for him on the great big day. Will groundhog find a friend who can do a good job and take his place looking for signs of spring? Or will he need to cancel the holiday?
This silly book tells the story of some other animals who try to predict the weather, just like the groundhog. What would happen if a camel tried to see its shadow? A polar bear? Preschoolers will be laughing so much that they will have a hard time putting this book down!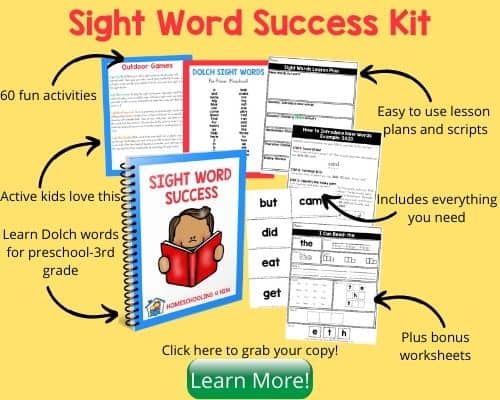 This book tells the story of Gregory and Greta groundhog, who both want to forecast the weather on Groundhog's Day. When Gregory loses his glasses right before the big day, Greta steps in to help everyone see Gregory's shadow. This is a great book about sibling relationships.
In this first book of the series, Margot the Groundhog gets a visit from two little girls. Younger students will be excited to see what happens to this special groundhog. This series is illustrated with beautiful photographs of real groundhogs!
In this book, Margot the groundhog shares fun facts about groundhogs for little learners. Kids will learn that groundhogs have many more interesting traits than just their ability to predict the weather forecast! Engaging full color photographs make this book even more exciting for preschoolers.
Kids will be excited for the return of Margot the groundhog in this 3rd book in the series. Margot likes playing with her animal friends, but she needs to hibernate in her cozy bed until the start of spring. What should she do?
Related Post: Free Preschool Homeschool Curriculum
Groundhog is out for a nighttime walk, because he can't fall asleep! Will he be able to hibernate in time to wake up for the big day? Beautiful illustrations of the animals groundhog meets on his walk make this book a fun read for preschoolers.
In this book, Phyllis has a hard time convincing her uncle Phil to wake up and predict the weather. Is it Phyllis' turn to try the big job herself?
This classic is a great introduction to Groundhog's Day for young readers. This is a Scholastic reader level 1 book, so it's perfect for preschool aged kids and early readers. Although the book is out of print, used copies may still be available.
In this book, groundhog's friends are upset about his weather predictions and ask him to make a different prediction on the next Groundhog Day. Will groundhog think he can control the weather? Or will he admit that he is just trying to make his friends happy?
Related Post: Preschool Supply List
Nonfiction Books about Groundhog's Day
This nonfiction book is the perfect introduction to the celebration of this unique winter holiday. Young readers will learn about the history of Groundhog's Day as well as how the holiday is celebrated in different places around the United States. This is the perfect book for your homeschool or for circle time in a preschool classroom.
This book is a great introduction to the Groundhog's Day holiday for beginner readers. Beautiful photographs will keep kids engaged as they read. This informational text will be perfect for your groundhog day unit!
Professor Groundhog opens a weather school to help Punxsutawney Phil with his prediction on February 2nd. This book is full of fun facts about the Groundhog's Day holiday, the weather, groundhogs, seasons, and much more! This is the perfect nonfiction book for your homeschool this Groundhog's Day.
More Books for Preschoolers
Check out these Valentine's Day Books for Preschoolers for even more reading fun this February!
Your child might also like these fun Preschool Sports Books.