Looking Ahead: Homeschooling in High School
Have you already decided how long you will homeschool? Is your mind made up – just through elementary, just through middle school, or will you be homeschooling in high school?
Does the thought of homeschooling when your kiddo is in high school scare or intimidate you?
I homeschooled our youngest three kids through high school, and I'm here to alleviate your concerns and get you pointed in the right direction!
In this post, I want to cover some differences in homeschooling in high school vs. elementary school, the typical high school course sequence, and the need for giving your high school student downtime and time to dream.
How is Homeschooling in High School Different from the Lower Grades?

Homeschooling in high school is different from home education in the lower grades in some ways, but in others, it is just a continuation of what you've been doing. Here are some important things to remember when your child hits high school:
Find out your state's guidelines for graduation from high school for homeschoolers. I always point homeschoolers to the HSLDA website to find their state requirements. My state requires we be registered with an umbrella school or the school system. I always used an umbrella school, and they each have certain required classes that have to be done in order to graduate. It's very important to follow these and keep in contact with the guidance counselor.
My advice is to use 9th and 10th grades to cover the most subjects (especially electives) because often in 11th and/or 12th grades students will take dual enrollment or have a part-time job. They won't want to try to cram courses in that last year.
High school is a great time to continue working on character strengths – they'll need them as an adult!
Also, use the high school years as a time to try other things, discover new hobbies, or maybe choose a career.
Things like organization skills, time management, and other life skills need to be covered in high school.
As you can see, high school is a time for buckling down a bit more, keeping good homeschool records, and having your student look ahead.
Typical High School Sequence
English – high schoolers take English every year. As they go from 9th to 12th grade, spelling and grammar give way to more reading, writing, and comprehension. Vocabulary is still very important.
Math – the typical high school sequence for math is Algebra 1, Geometry, Algebra 2, and Pre-Calculus. I had my kids do Algebra 1 & 2 and then Geometry and dual enrollment for pre-calculus. The reasoning for when they
take geometry has to do with standardized testing. Their ACT score should improve in math once they've had geometry.
History – geography, world history, American history, and then government and economics (each a semester long) are the norm for history requirements.
Science – Our umbrella school required 3 science classes, one with a lab. My kids did biology, chemistry, and either physics or earth science, and I let them pick which one they wanted to do a lab. One of mine refused to do
the biology lab – dissections! But our youngest loved it.
Foreign Language – most often high school students take 2 years of a foreign language. This was the hardest one for us because the curriculum is difficult if you can't speak it to help teach it. I used really good
curriculum for this.
P.E. & Health – usually 1 year of P.E. is required plus a semester of health.
Electives – electives fill up the other required credits to graduate. You can check out my blog post on electives and other requirements here.
High School Students Need Down Time
It took me a long time, but I finally realized my kids in high school liked to stay up late and sleep in. I'm a morning person, so honestly, it made me crazy that they slept late. When I gave in and said they could choose their own homeschool schedule as long as their work got done, we were all happier.
Teenagers need lots of sleep, and they need plenty of downtime. There are so many expectations for these 16-, 17-, and 18-year-olds. People want them to know what they're going to be for the rest of their lives, and they're
only teenagers!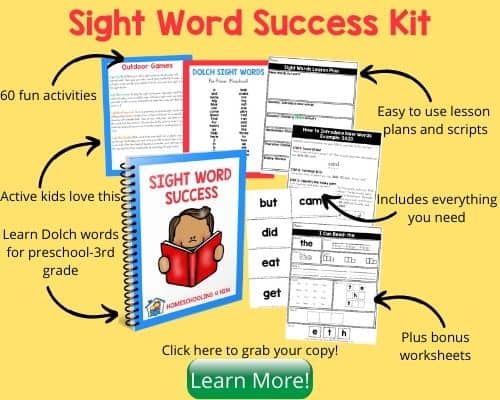 It really doesn't make sense when you look at it that way, does it?
I didn't know what I wanted to be as a teenager, and frankly, I was in my late 40s before I narrowed it down (outside of being a mom, I mean).
High school students also need time to dream. They can take career course tests but remember they do have dreams that might not line up with those tests. Or with your expectations. As an example, one of our kids wanted to work at a gaming store – this was his "dream job." He's now a computer website programmer (I really don't know what he does, but he writes code for websites). There is a link between that and his teenage dream job,
even if it's a thin one.
So let them dream, and then see how those dreams change and morph into what God wants for them. It's exciting to watch!
How You Can Prepare Now for Homeschooling in High School
High school is doable! What you can focus on now while your children are younger is setting them, and you, up for success in high school.
And I don't mean good grades.
I mean requiring due dates, organizing their schedules, letting them have some input in courses and curriculum, modeling consistency, and goal setting.
Oh, and let them fail.
I see you shaking your head! Yes, I do mean that. Let them fail in the small things. They can get a poor grade because they missed a due date or didn't read the directions, or they didn't follow through. Our kids, in my
opinion, need to learn to fail while they're at a place that they're still teachable. Does that make sense?
If our kids always succeed and are the very best at everything they do, what happens when they aren't?
Let them fail now, and trust me, it will be good for them and you.
You've got this mom; you can homeschool in high school!
About the Author:
Hi, I'm Jen, a "retired" homeschool mom with 13 years of homeschooling under my belt. I love to help homeschoolers and educators of all kinds find great curriculum and learn more about educating our kids! I teach Oral Communication as an adjunct instructor, I'm a freelance writer, I blog at Jen Dodrill History at Home, and I write and sell curriculum at History at Home at TeachersPayTeachers &Boom Learning. When I'm not working, I'm spending time with family!