How We Used Addition Facts that Stick to Make Learning Math Facts Fun
We started out this school year with a struggle in our math curriculum. My son was learning addition. The problem was that the lessons were taking a long time because he didn't have the addition facts memorized. He was starting to get frustrated with how hard addition was becoming. I knew I had to find a resource to help him memorize the math facts, and to make math fun again. After a lot of research I came across the book Addition Facts that Stick by Kate Snow. I was able to check this book out from our local library. My son absolutely LOVED working through this book and it helped make learning the addition facts so fun for him! Here's what I learned about teaching math facts to kids, and what I loved the most about this resource.
I only recommend products that I use and that we love. This post contains affiliate links and I may earn a small commission when you click on the links. There is no additional cost to you and you are supporting my family as I help others homeschool with confidence. Thank you!
Why Can't We Just Memorize a Pile of Flashcards?
When I was a kid, I learned the addition facts by rote memorization. I remember studying a large pile of flashcards, and taking those timed tests to drill math facts. This strategy actually isn't the best one for teaching addition facts, through. Here's why:
There are a LOT of addition facts. This can be tedious for younger kids. Kids can get overwhelmed easily with the amount of facts to be memorized.
Memorizing required a LOT of practice. If kids don't practice enough and they forget what they have learned, they will be stuck. They will not have a strategy to help them figure out the answer again (except for counting, which we want to avoid. Counting takes a long time, is distracting when trying to solve a bigger problem, and leads to errors when we count wrong).
Memorizing math facts is hard and boring. I want school to be fun and enjoyable for my kids as much as possible. This also makes it easier for me as a homeschool mom, because when school is fun it takes the fights and struggles out of homeschooling. My kids are excited to learn and want to do homeschool! This was what really sold me on Addition Facts that Stick!
How Does Addition Facts that Stick Work?
This book relies on a strategy called subitizing to help kids learn how to visualize numbers, and visualize the addition problems in their heads. Subitizing is the skill of being able to look at a number of objects and know how many there are without counting. You already know how to do this, even without knowing what it is. You use subitizing whenever you roll dice to play a game. Subitizing is how you know what number is shown on the dice without counting the dots, based only on the shape.
This book teaches kids to do subitizing with a ten frame. This is a row of 10 boxes that kids can use as a structure to be able to "see" a number without counting it. The ten frame is the basis for all the strategies that this book teaches for kids to learn the math facts. I love that this strategy doesn't rely on counting, because counting takes longer and it's easy to miscount with higher numbers. I learned my addition facts mostly by learning how to count really fast in my head, and I love that this book shows kids HOW to figure out the answer without counting.
Reasons Why I Love Addition Facts That Stick
Addition Facts that Stick divides the addition facts into smaller groups. Each group of facts can be solved with a specific strategy. The book teaches the new strategy, then has kids practice the facts that can be solved with that strategy. It is so helpful that the facts are broken up this way. This helps break down a daunting task of memorizing a ton of addition facts into manageable chunks.
The best part about this book, however, is the math review activities and games. For each of the 6 addition fact strategies, the book includes a game that kids can play to practice the facts. The games are simple and can be played with things you have around the house, like a deck of cards. But the games are also fun and a great way to reinforce the math facts. I loved that when I played the games with my son, I could work with him practice the facts while we had fun playing the game. It was easy to watch as we were playing and see how he was doing with the information. I could see whether he was understanding and using the new strategy to solve the problems. It was easy to see if he was struggling or if the new material was coming easily to him.
Structure of Addition Facts That Stick
This book is divided into six chapters. Each chapter is one week long and contains one week of lesson plans. The entire book can be finished in 6 weeks. Each week presents a new strategy for solving a group of addition facts. The week starts with a summary for the teacher of what will be covered that week, which facts their child will be learning, and any supplies that will be needed for the week's lessons. On the first day, the teacher introduces the new strategy to their child. The book includes a script of exactly what to say when teaching the lesson, so no prep work or prior knowledge is needed to be able to teach it. After the new strategy is presented, you will then teach your child the new game and play it together. On days 2-5, the lesson begins with playing the game again.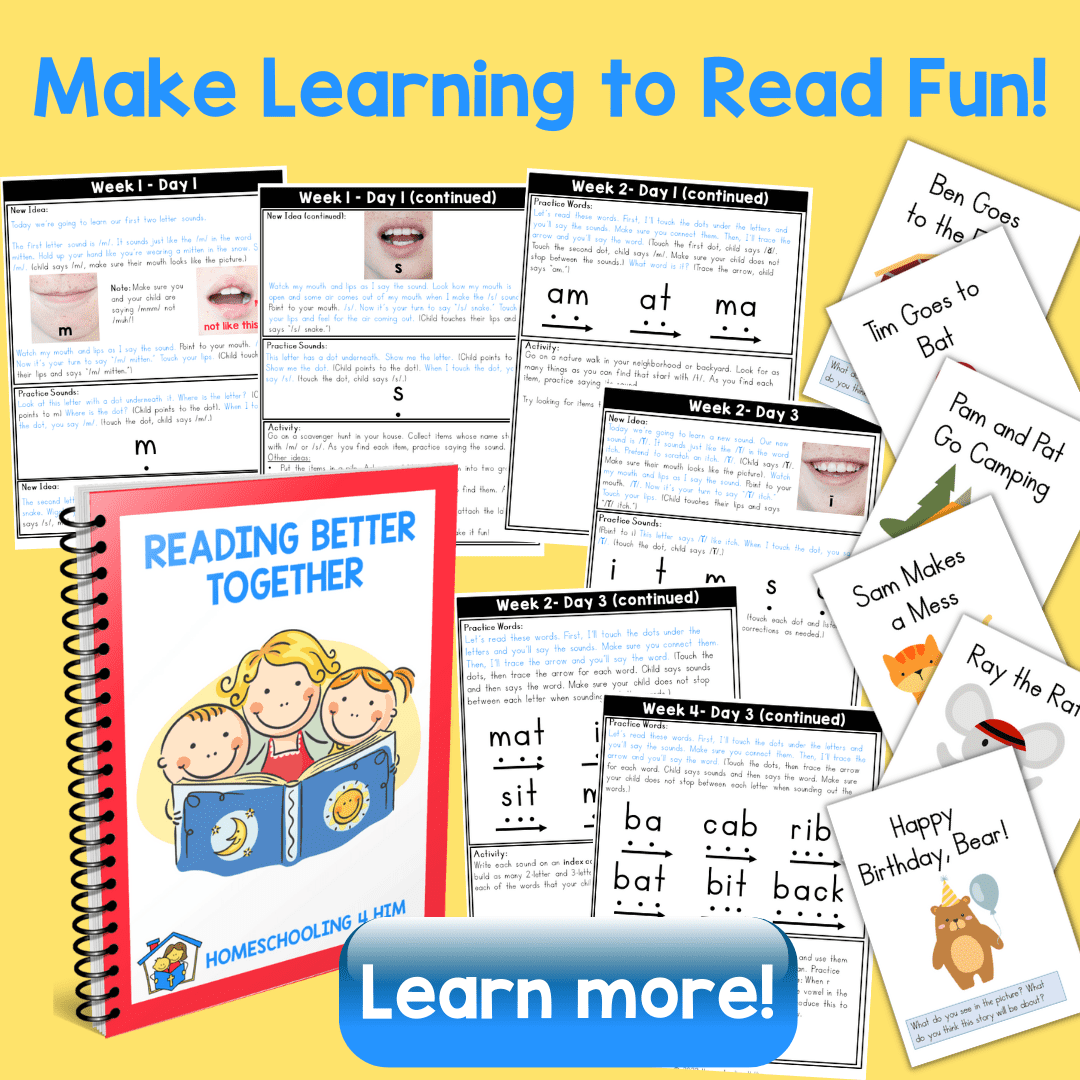 The book also provides simple addition math fact worksheets for each of these days that kids can do to reinforce what they are learning. We didn't use these and were able to learn the addition facts just by playing the game, but they are a great resources for kids who need some extra practice. They also help if you would like to reinforce what your child is learning in a different way. The book includes printable game boards and ten frames that can be copied and laminated as a resource. Answer keys to the fact worksheets are also included.
Questions About Using Addition Facts That Stick to Learn Math Facts
Is this a complete math curriculum?
No, this is just a supplement that helps kids learn to memorize the addition facts from 1+1 to 9+9. We used this book along with our complete math curriculum (check out my review here!). We took a 6 week break from our math curriculum to work through this book. You could also work through it alongside your math curriculum, or use this book over the summer to reinforce skills.
How long does this book take to complete?
This book is designed to take 6 weeks. The lessons took us about 15-20 minutes per day. The first day of the week is a longer lesson because you are introducing the new topic and teaching the rules of the game.
Who wrote this book?
This book is written by Kate Snow, who is a math teacher and a homeschool mom. Her website is a great resource about how to teach math in your homeschool.
Have you tried Addition Facts that Stick? What did you think? You can read more reviews or buy the book here. If this review was helpful, please be sure to check out my review of Singapore Math, which we are using with this book.